The CLI Solutions Group provides support for instructional coaches working at all grade levels. Through our face-to-face mentoring, we build the capacity of instructional support staff to enhance coaching skills, create change, and provide a greater and lasting impact for the programs they sustain.
We provide customized guidance to help inform coaching efforts. Our wide array of supportive services includes planning and problem solving assistance, meeting participation or facilitation, lesson‐planning support, providing demonstration lessons, and co‐coaching. In addition, we support training implementation fidelity through observing coaching activities and providing recommendations.
Our focus on quality coaching behaviors allows us to provide concentrated support to coaches in five core competency areas:
Adjusting Coaching Intensity: Adjusting the level of support provided to match teacher needs in a given instructional situation.
Focusing on Content: Identifying gaps in teacher's content knowledge and providing accurate guidance regarding skill development and core concepts.
Providing Actionable Feedback: Combining content-related input with specific guidance regarding appropriate pedagogy and teaching behavior.
Using Reflective Guidance: Helping teachers recognize connections between teacher behavior, child signals, and content aims across contexts.
Maintaining a Supportive Presence: Transmitting information and providing support in a non-threatening and collaborative manner.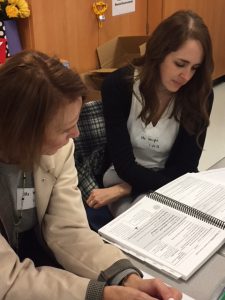 In early childhood settings, we also introduce and instruct coaches on the use of two instrumental quality improvement tools developed by the Children's Learning Institute:
CIRCLE Classroom Observation Tool: Used to check for efficacy, and measure teaching quality across thirteen fundamental areas. This tool allows teachers and coaches to work together to set and work towards specific short-term goals, and track their progress.
CIRCLE Classroom Environment Checklist: Used to determine the presence and quality level of instructional planning tools in the classroom.