The Texas Kindergarten Entry Assessment (TX-KEA) is a tool for schools to use to screen children's school readiness upon their entry into kindergarten. TX-KEA was developed in collaboration with the Texas Education Agency (TEA), using a research award from the US Department of Education. The project goal was to develop a comprehensive assessment that could reliably be administered by kindergarten teachers and would serve as a valid predictor of academic success. The resulting criterion-referenced assessment is used to determine if students have met specified developmental benchmarks, as described in the Texas PreK Guidelines and Texas Essential Knowledge and Skills (TEKS). This point-in-time snapshot of each student's competencies is used to inform instruction and identify whether additional diagnostic assessment is needed.
TX-KEA is…
administered once between early September and the end of October
a web-based system developed for use on several platforms, including laptops and tablets
comprehensive, covering oral language, letter knowledge, phonological awareness, mathematics, science/engineering, approaches to learning, motor coordination, executive functioning, and social-emotional competencies
a time-efficient assessment that allows assessment of all areas within 45 minutes
available in English and Spanish and allows adaptation for children with special needs
a combination of teacher-administered direct assessments, child-paced direct assessments, and teacher completed checklists
a system that provides reports to parents, teachers, and school district personnel
The TX-KEA assessments, reports, and online training launched on the CLI Engage platform in August 2017. These materials are available at no cost to all Texas public schools.
Other organizations who are interested in using TX-KEA can contract with the CLI Solutions Group for access. Also available for contract is a face-to-face training introducing and exploring the TX-KEA tool.
Click here to contact us regarding training or other information.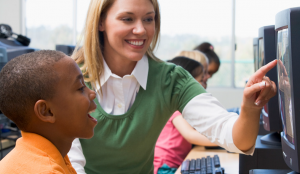 The human genome project officially began in 1990, and the sequencing was largely completed by 2003 read more about chapter 18 bio comments pages 1 2 3 4 next last need www.process.st/how-to-write-a-proposal/ help.