The CLI Solutions Group provides custom in-person training, coaching, and consulting services based on the findings of researchers at the Children's Learning Institute at the University of Texas Health Science Center at Houston.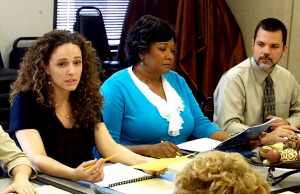 Custom services provided by the CLI Solutions Group focus on creating unique solutions that support areas of need or identified goals of your educational organization. We work in collaboration with key stakeholders to gain a thorough understanding of your operations and opportunities. With your objective in mind, we develop and implement a plan that addresses areas of concern and provides direction and support for reaching desired outcomes. All services are custom designed to align to the particular needs and priorities of schools and their leaders.
Support for Instructional Coaches
Face-to-face mentoring support for instructional coaches, and other campus based instructional support staff, builds the capacity of coaches to enhance instruction and create lasting change for long term benefits. This customized service includes training implementation support through observations of coaching activities, planning and problem solving with instructional support staff, meeting participation or facilitation, providing demonstration lessons, co‐coaching, lesson‐planning support, and more.
The CLI Solutions group provides custom consultation services for campus based administrators, instructional coaches, instructional support staff, and other campus leaders. Consultation services include leadership support, planning and problem solving, improvement strategies, and change management.
Data collected through various reports and assessment programs can cause confusion and uncertain priorities. The Children's Learning Institute is a preeminent leader in educational research, and strongly advocates for data-driven decision making. We offer solutions that assist organizations with analysis of collected data and support in how to best use this information.
Educators who are committed to transforming the learning experience at their school can benefit from the experiential knowledge of the CLI Solutions Group staff. Our team of expert practitioners provides consultation services and custom solutions focused on school improvement. We strive to help schools meet their short-term and long-term objectives.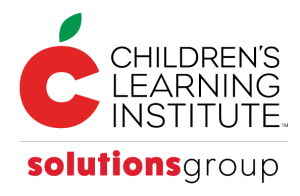 Custom Training
The CLI Solutions Group creates high-quality, interactive, dynamic custom training for educators who work with children from birth to grade 12. Each training incorporates strategies identified through research to strengthen school programs. Custom training is developed in collaboration with school leaders to meet the specific needs and priorities of the campus, schools, or district.